Bristol plans big lung cancer study, pairing immunotherapies
Bristol-Myers Squibb Co on Tuesday said it plans this year to begin a late-stage trial testing whether a combination of two of its high-profile immunotherapies can effectively treat lung cancer, easing concerns about the company's intentions.
Company executives spooked investors in January by saying they were not yet planning a late-stage trial that would combine its experimental medicine, nivolumab, and an approved melanoma treatment called Yervoy as a treatment for lung cancer.
The company's cautious timetable suggested to some investors a possible lack of "synergy" between the two drugs when targeting lung cancer. The medicines both enhance the immune system's ability to fight cancer.
But spirits lifted on Tuesday when Brian Daniels, senior vice president of global development for Bristol-Myers, told investors at the Cowen and Co healthcare conference in Boston that the Phase III trial was indeed on track to begin by the end of 2014.
Alex Arfaei, an analyst with BMO Capital Markets, said insights from an ongoing mid-stage trial of the drug combination, presumably durable effectiveness and improved patient survival, had given company officials confidence to move ahead with the costlier larger trial.
Nivolumab is a member of an emerging new class of drugs that block a protein called PD-1, thereby allowing the immune system to recognize cancer cells and go after them. Merck & Co and Roche Holding AG are developing similar drugs and all are believed capable of generating annual sales in the billions of dollars, if approved.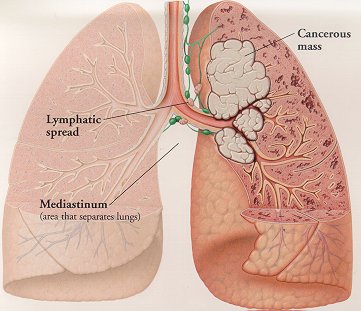 Researchers believe combining the PD-1 inhibitors with other therapies that harness the immune system or target cancer in other ways could be the future of cancer care, in part because the effectiveness of the new drugs does not quickly fall off as is the case with many standard therapies.
"We remain firmly of the view that Bristol-Myers will retain its position as the leader in immuno-oncology (IO) as IO combinations advance in melanoma, kidney, and lung cancer, and as new IO targeted tumors emerge over the next 12-18 months," Leerink Partners analyst Seamus Fernandez said in a research note.
Shares of Bristol-Myers rose 5.5 percent to $56.42 on the New York Stock Exchange on Tuesday.
###

(Reuters)
Provided by ArmMed Media