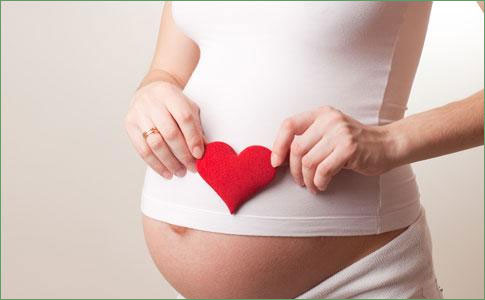 Prenatal care is the health care you get while you are pregnant. It includes your checkups and prenatal testing. Prenatal care can help keep you and your baby healthy. It lets your health care provider spot health problems early. Early treatment can cure many problems and prevent others.
Your doctor or midwife will give you a schedule for your prenatal visits. If you are over 35 years old or your pregnancy is high risk because of health problems like diabetes or high blood pressure, your doctor or midwife will probably want to see you more often. You can also expect to see your health care provider more often as your due date gets closer.
Take care of yourself and your baby by:
Getting early prenatal care. If you know you're pregnant, or think you might be, call your doctor to schedule a visit.
Getting regular prenatal care. Your doctor will schedule you for many checkups over the course of your pregnancy. Don't miss any - they are all important.
Following your doctor's advice.
Why do I need prenatal care?
Prenatal care can help keep you and your baby healthy. Babies of mothers who do not get prenatal care are three times more likely to have a low birth weight and five times more likely to die than those born to mothers who do get care.
Doctors can spot health problems early when they see mothers regularly. This allows doctors to treat them early. Early treatment can cure many problems and prevent others. Doctors also can talk to pregnant women about things they can do to give their unborn babies a healthy start to life.
I am thinking about getting pregnant. How can I take care of myself?
You should start taking care of yourself before you start trying to get pregnant. This is called preconception health. It means knowing how health conditions and risk factors could affect you or your unborn baby if you become pregnant. For example, some foods, habits, and medicines can harm your baby - even before he or she is conceived. Some health problems also can affect pregnancy.
Talk to your doctor before pregnancy to learn what you can do to prepare your body. Women should prepare for pregnancy before becoming sexually active. Ideally, women should give themselves at least 3 months to prepare before getting pregnant.
The five most important things you can do before becoming pregnant are:
Take 400 to 800 micrograms (400 to 800 mcg or 0.4 to 0.8 mg) of folic acid every day for at least 3 months before getting pregnant to lower your risk of some birth defects of the brain and spine. You can get folic acid from some foods. But it's hard to get all the folic acid you need from foods alone. Taking a vitamin with folic acid is the best and easiest way to be sure you're getting enough.
Stop smoking and drinking alcohol. Ask your doctor for help.
If you have a medical condition, be sure it is under control. Some conditions include asthma, diabetes, depression, high blood pressure, obesity, thyroid disease, or epilepsy. Be sure your vaccinations are up to date.
Talk to your doctor about any over-the-counter and prescription medicines you are using. These include dietary or herbal supplements. Some medicines are not safe during pregnancy. At the same time, stopping medicines you need also can be harmful.
Avoid contact with toxic substances or materials at work and at home that could be harmful. Stay away from chemicals and cat or rodent feces.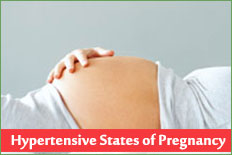 Hypertensive states in pregnancy include preeclampsia-eclampsia, chronic hypertension (either essential or secondary to renal disease, endocrine disease, or other causes), chronic hypertension with superimposed preeclampsia, and gestational hypertension ...



The Importance of Prenatal Care
Millions of American women give birth every year, and nearly a third of them will have some kind of pregnancy-related complication. Those who don't get proper prenatal care run the risk that such complications won't be detected or won't be dealt with soon enough. And that can lead to potentially serious consequences for both the mother and her baby.
That's why it's so important to start prenatal care as early as possible - ideally, before a woman even becomes pregnant.
Of course, this isn't always possible or practical. But the sooner in pregnancy good care begins, the better for the health of both moms and their babies.
Prenatal Care Before Pregnancy
Prenatal care should start before you get pregnant. If you're planning a pregnancy, see your health care provider for a complete checkup. Routine testing can make sure you're in good health and that you don't have any illnesses or other conditions that could affect your pregnancy. If you've been having any unusual symptoms, this is a good time to report them.
If you're already being treated for a chronic condition, such as diabetes, asthma, hypertension (high blood pressure), a heart problem, allergies, lupus (an inflammatory disorder that can affect several body systems), depression, or some other condition, you should talk to your doctor about how it could affect a pregnancy.
In some cases, you may need to change or stop certain medicines - especially during the first trimester (12 weeks) - to reduce risk to the fetus. Or, you may need to be even more careful about managing your condition. For example, women with diabetes must take extra care to keep their blood glucose levels under control - both before they begin trying to conceive and during pregnancy. Abnormal levels increase the risk of birth defects and other complications.
This is also a good time to talk with your health care provider any habits that could pose a risk to your baby, such as drinking alcohol or smoking. Ask about taking a prenatal vitamin that contains folic acid, calcium, and iron.
It's especially important for women who plan to become pregnant to take vitamins with folic acid because neural tube defects (problems with the development of the spine and nervous system) happen in the first 28 days of pregnancy, often before a woman even knows she's pregnant.
If you or your partner have a family history of a significant genetic disorder and think either of you may be a carrier, genetic testing may be wise. Talk this over with your health care provider, who can refer you to a genetic counselor if necessary.
If you find out that you're pregnant before you do any of this, don't worry. It's not too late to get the care that will help to protect your health and that of your baby.