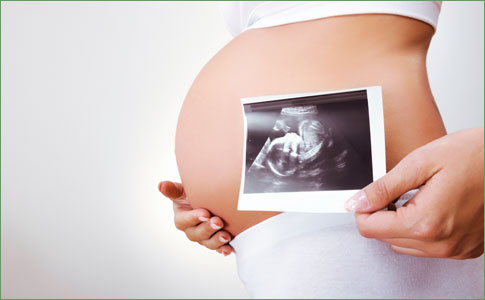 Introduction
Demonstration of 2 or more fetuses (eg, ultrasonography, fetal heartbeats, multiplicity of fetal parts).
Disproportionately large uterus for dates.
Increased fetal activity.
Greater-than-expected maternal weight gain.
Maternal hypochromic normocytic anemia.
Definition
Multiple Pregnancy
Monozygotic twins ("identical twins") are the result of the division of a single fertilized ovum. Monozygotic twinning occurs in about 2.3-4 of 1000 pregnancies in all races. The rate is remarkably constant and is not influenced by heredity, age of the mother, or other factors. Dizygotic twins ("fraternal twins") are produced from separately fertilized ova. Slightly more than 30% of twins are monozygotic; nearly 70% are dizygotic. Although monozygotism is random - ie, it does not fit any discernible genetic pattern - dizygotism has hereditary determinants.
In North America, dizygotic twinning occurs about once in 83 conceptions and triplets about once in 8000 conceptions. A traditional approximation of the incidence of multiple pregnancies is as follows:
Twins 1:80
Triplets 1:802 = 1:6400
Quadruplets (Etc) 1:803 = 1:512,000
The incidence of twin and higher-order multiple gestations has increased significantly over the past 15 years primarily because of the availability and increased use of ovulation-inducing drugs and assisted reproductive technology (ART). Multiple gestations now comprise 3% of all pregnancies, and twins comprise 25-30% of deliveries resulting from ART. Significant maternal and neonatal effects are felt from this increase in multiple births. The financial costs are also staggering, with combined costs of ART plus pregnancy care and delivery averaging $39,249.
Maternal morbidity and mortality rates are much higher in multiple pregnancy than in singleton pregnancy due to preterm labor, hemorrhage, urinary tract infection, and pregnancy-induced hypertension. Approximately two-thirds of twin pregnancies end in a single birth; the other embryo is lost from bleeding, is absorbed within the first 10 weeks of pregnancy, or becomes mummified (fetus papyraceous). Moreover, the perinatal mortality rate of twins is 3-4 times higher - and for triplets much higher still - than in singleton pregnancies as a result of chromosomal abnormalities, prematurity, anomalies, hypoxia, and trauma. This is particularly true of monozygotic twins.
Pathogenesis
A. Monozygotic Multiple Gestation
Monozygotic twins, resulting from the fertilization of a single ovum by a single sperm, are always of the same sex. However, the twins may develop differently depending on the time of preimplantation division. Normally, monozygotic twins share the same physical characteristics (skin, hair and eye color, body build) and the same genetic features (blood characteristics: ABO, M, N, haptoglobin, serum group; histocompatible genes; skin grafting possible), and they are often mirror images of one another (one left-handed, the other right-handed, etc). However, their fingerprints differ.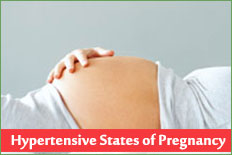 Hypertensive states in pregnancy include preeclampsia-eclampsia, chronic hypertension (either essential or secondary to renal disease, endocrine disease, or other causes), chronic hypertension with superimposed preeclampsia, and gestational hypertension ...