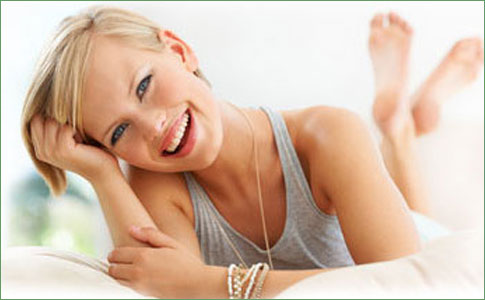 Adolescents today represent a significant proportion of the world population. According to the US Census Bureau, the number of women between 15 and 19 years of age will have increased from 8.5 million in 1990 to 9.2 million in 2010. A smaller change is expected till the year 2005, which indicates that, at least until this year, a general aging of the female population will occur since more women will be concentrated in the older cohort. Adolescent sexual behavior has changed as compared to the previous decades. This is mainly due to increasing sexuality during adolescence and to incomplete knowledge of adolescents on the matters related to sexuality and sexual life. It is also known that puberty and the onset of sexual activity start at earlier ages. Various efforts have been made by several organizations to evaluate and improve adolescent sexual behavior. Several parameters of adolescent sexuality such as adolescent pregnancy and abortion, contraception and sexually transmitted diseases have been evaluated in an effort to improve national statistics around the world.
Contraception for Adolescents
However, recent statistics and multinational data banks are limited so that conclusions are usually drawn from data of previous years. It is of major importance that a new multicentric study be undertaken to collect information on adolescent sexuality worldwide.
In this chapter we will consider one of the three parameters mentioned above, i.e. adolescent contraception, which is very much related to sexual behavior during this sensitive period of life.
Contraceptive Methods
As has been reported by the International Federation of Pediatric and Adolescent Gynecology (FIGIJ) the combined oral contraceptives (COCs) are a popular method of contraception during adolescence in Europe.
Table 1. Contraceptive choices for adolescents
Condoms
Low-dose oral contraceptives
Double Dutch method (condom + oral contraceptive)
Injectable contraception
Emergency contraception
Barriers (sponge)?
However, traditional methods such as periodic abstinence and coitus interruptus, still remain, unfortunately, in use at high frequency. On the contrary, young people after consultation prefer the use of condoms. In the USA, Everett et al. recently reported an increase of condom use from 46 to 57% among high school students and a decrease of the COCs use from 21 to 17%. Table 1 presents the recommended contraceptive methods for adolescents.
Facts About Teen Pregnancy
- 3 in 10 teen American girls will get pregnant at least once before age 20. That's nearly 750,000 teen pregnancies every year.
- Parenthood is the leading reason that teen girls drop out of school. More than 50% of teen mothers never graduate from high school.
- About 25% of teen moms have a 2nd child within 24 months of their first baby.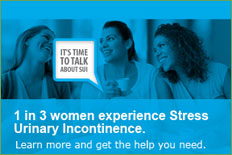 The International Continence Society (ICS) defines SUI as the complaint of involuntary leakage on effort or exertion, or on coughing or sneezing ...



Condom
Although the condom presents a high failure rate (2 - 12%), it is considered a safe method of protection from sexually transmitted diseases (STDs). It is a popular method as it is available to adolescents without prescription and at very low cost. It is the responsibility of the Family Planning Units to inform young people on the safety and efficacy of the condom as well as on its correct and consistent use. They should also inform adolescents on the possibility of condom breakage or leakage and the necessity of immediate use of emergency contraception.
Weisberg et al. reported that among 253 students from two high schools, girls appeared to have more difficulty in asking how condoms should be used.
Thus it is suggested that Family Planning Centers (FPCs) should pay particular attention to the young population to explain to them the pros and cons of condom use, informing them that condom failure is about 10 times higher among teenagers as compared to adults. As opposed to the male condom, the female condom, although available in several countries, is not in practice during adolescence.
Combined Oral Contraceptives
Today the COCs have been considered as the most effective method of contraception for adolescents. Third-generation COCs, particularly the ultra low dose COCs, present no side effects, while at the same time carry several beneficial properties, i.e. regulation of the menstrual period, improvement of acne, hirsutism and suppression of functional ovarian cysts. The ultra low dose COCs with 15µg ethinylestradiol also provide low discontinuation rates and better compliance since present limited side effects and the 24-day regimen package carries extra placebo pills thus improving compliance.
Finally, in a study carried out in our institution, we have shown that the use of the third-generation COCs during adolescence, for a 6-month period, presented no metabolic alterations. In the same study no pregnancies were seen, while intermenstrual bleeding was only 0.7%.
Injectable Contraception
The injectable contraceptive methods include Depo-Provera® as well as Norplant® and Implanon® systems. Depo-Provera® is given at a standard dose of 150 mg intramuscularly, every 3 months, and yields a rate of 0 - 5.2 pregnancies per 1,000 women-years; it is in common use in the USA. Other regimens are given for one or half-month periods respectively. There are no studies on a significant number of adolescent girls. The next two injectable systems are becoming more popular. In a study performed at our institution, we have applied the method in 15 adolescents with very good results while we have found neutral effects on the metabolic profile of the young women included in the study. Finally, the injectable contraceptive methods are particularly recommended in retarded young women, who might abuse.
Facts About Teen Pregnancy
- Less than 2% of teen moms earn a college degree by age 30.
- The United States has one of the highest teen pregnancy rates in the western industrialized world.
- In 2011, the teen birthrate in the United States fell to the lowest level recorded in nearly 70 years of tracking teen childbearing.
- In 2008, the teen pregnancy rate among African-American and Hispanic teen girls, ages 15 to 19, was over two and a half times higher than the teen pregnancy rate among white teen girls of the same age group.
- 8 out of 10 teen dads don't marry the mother of their child.
- A sexually active teen who doesn't use contraceptives has a 90% chance of becoming pregnant within a year.
- More than half of all mothers on welfare had their first child as a teenager. In fact, two-thirds of families begun by a young, unmarried mother are poor.
- Teens had fewer babies in 2010 than in any year since the mid-1940s.
Emergency Contraception
All FPCs and the gynecological units should be capable of providing emergency contraception. The healthcare professionals who deal with adolescents should be also familiar with this method. The regimen with high doses of estrogen yields a failure rate of 1% as compared to the use of COCs where the failure rate is 2%. In case high doses of ethinylestradiol are used within 72 h, the failure rate is no more than 0.1%. Yuzpe has proposed a method utilizing COCs given in doses of ethinylestradiol up to 250µg twice with a 12-hour interval in between. Finally, there is yet no experience on the use of hormonal intrauterine devices and Mifepristone (RU-486), during adolescence.
Sponge and FemCap®
Recently a new sponge impregnated in Nonoxynol-9, benzalkonium and sodium cholate, named Protectaid®, has been launched and approved in Canada. A multicentric study has shown that this sponge is efficient, with no side effects, and presents no alterations in the vaginal and cervical epithelia.
The results from the use of the sponge during adolescence are expected since this device carries spermicidal, antibacterial and antiviral properties, including protection from the human immunodeficiency virus (HIV). The small size FemCap® (24 mm) was developed a few years ago but there is still no data on its extensive use during adolescence. It is recommended to women who are educated and highly motivated or those who cannot tolerate the side effects of the COCs or have contraindications for the use of intrauterine devices.
Intrauterine Devices (IUDs)
Although IUDs are very much in use among adult women, their use in nulliparous women is restricted. Also, there is yet no experience on the use of hormonal IUDs or the Gynefix® during adolescence.
Use of Ineffective Methods
Regardless of the above-mentioned effective and safe contraceptive methods, adolescents in their majority, before consultation, still prefer ineffective methods such as periodic abstinence, coitus interruptus and withdrawal prior to ejaculation. The importance of consultation of young individuals, both males and females on safe and efficient contraceptive methods used should be extensively discussed and analyzed with adolescents visiting the Family Planning Units.