You are here : health.am > Health Centers > Depression
Depression
People with both heart disease and depression are much more likely to die than those with just one of the conditions or neither…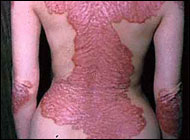 People with the skin condition psoriasis are more likely to be depressed, anxious and thinking about suicide, than those without the problem, according to…

Adults who have both diabetes and major depression are more than twice as likely to develop dementia, compared to adults with diabetes only, according…

Obesity appears to be associated with an increased risk of depression, and depression also appears associated with an increased risk of developing obesity, according…

Depression raises stress hormone levels in teenaged boys and girls but may lead to obesity only in girls, says a new study .
Early…

Women who suffer from depression and anxiety may want to take a look at their diet and cut out processed foods, according to an…

There is new evidence that depression, obesity and alcohol abuse or dependency are interrelated conditions among young adult women but not men.
Using…

Depression among preschoolers appears to be a continuous, chronic condition rather than a transient developmental stage, according to a report in the August issue…

People with arthritis seem to have an elevated rate of depression, but the disorder goes untreated more often than not, a new study suggests.
…

A new study connects abnormalities of the "stress" hormone cortisol with symptoms of depression in obese children, and confirms that obesity and depression often…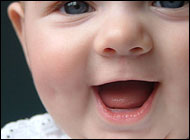 Life is hard for the children of a parent suffering from depression. Children take on an enormous amount of responsibility for the ill parent…

Teenagers who are subjected to bullying and teasing are at risk of becoming depressed, but those from either low-income or wealthier families may be…

Depression and the chronic pain syndrome fibromyalgia are common in patients who suffer from chronic Lyme disease and seem to correlate with poor functional…

Compared with their thinner peers, overweight children may be more prone to developing depression and anxiety symptoms by the time they reach middle school,…

Dialysis patients diagnosed with depression are nearly twice as likely to be hospitalized or die within a year than those who are not depressed,…

People who have had depression are more likely to develop Alzheimer's disease than people who have never had depression, according to a study published…

Activating patients and developing a monitoring and evaluation system was highly effective in ending or reducing post-stroke depression in patients enrolled in the largest…

Antidepressants may do more than improve the mental health of people with both HIV and depression. New study findings suggest the treatment may also…

Post-traumatic Stress Disorder is common in refugees in Western countries and could be up to 10 times higher than in the general…

Asking high school students if they have ever tried to commit suicide or thought about it does not appear to put them at risk…

HIV-infected patients who also have depression are more likely to have sleeping problems, which may add to the burden of…

Men with a history of depression long before the onset of any memory or other cognitive problems have a substantially higher risk of developing…

A sudden surge of physical activity or bout of extreme emotional distress can precipitate a Heart attack in people at…

The growing popularity of the Internet could lead to a rise in suicide pacts in which several people kill themselves together, a leading psychiatrist…

A commonly used antidepressant appears to help kids with social anxiety disorder, which causes them to become extremely distressed by ordinary social situations, new…