Researchers link obesity and the body's production of fructose
Researchers at the University of Colorado School of Medicine reported today that the cause of obesity and insulin resistance may be tied to the fructose your body makes in addition to the fructose you eat.
In recent years the role of added sweeteners, such as high fructose corn syrup and table sugar (sucrose), has taken center stage as risk factors for obesity and insulin resistance. Numerous studies suggest that the risk from added sugars may be due to the fructose content.
But in the study published in the Sept. 10 edition of Nature Communications, the team led by researchers at the CU School of Medicine reports that fatty liver and insulin resistance may also result from fructose produced in the liver from non-fructose containing carbohydrates.
The study, whose first authors are Miguel Lanaspa, PhD, and Takuji Ishimoto, MD, reported that mice can convert glucose to fructose in the liver, and that this conversion was critical for driving the development of obesity and insulin resistance in mice fed glucose.
"Our data suggests that it is the fructose generated from glucose that is largely responsible for how carbohydrates cause fatty liver and insulin resistance," said Lanaspa.
Richard Johnson, MD, professor of medicine and chief of the division of renal diseases and hypertension at the School of Medicine and senior author of the paper, said: "Our studies provide an understanding for why high glycemic foods may increase the risk for obesity and insulin resistance. While some of the weight gain is driven by the caloric content and the effects of stimulating insulin, the ability of high glycemic foods to cause insulin resistance and fatty liver is due in part to the conversion of glucose to fructose inside the body.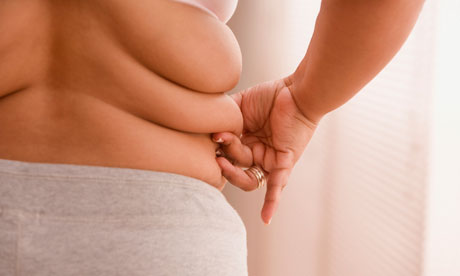 "Ironically, our study shows that much of the risk from ingesting high glycemic foods is actually due to the generation of fructose, which is a low glycemic sugar. These studies challenge the dogma that fructose is safe and that it is simply the high glycemic carbohydrates that need to be restricted."
###
Faculty at the University Of Colorado School Of Medicine work to advance science and improve care. These faculty members include physicians, educators and scientists at University of Colorado Hospital, Children's Hospital Colorado, Denver Health, National Jewish Health, and the Denver Veterans Affairs Medical Center. The school is located on the Anschutz Medical Campus, one of four campuses in the University of Colorado system. To learn more about the medical school's care, education, research and community engagement, please visit its web site. For additional news and information, please visit the University of Colorado Denver newsroom.
###

Mark Couch
.(JavaScript must be enabled to view this email address)
303-724-5377
University of Colorado Denver
Provided by ArmMed Media