You are here : health.am > Health Centers > Skin Care
Skin Care
Presbycusis, or age-related hearing loss, accounts for 30 percent of all hearing loss. So, why do some people lose their hearing as they get…

Researchers at the University of Michigan Health System Department of Dermatology have found scientific evidence that the appearance of sun-damaged skin may be improved…

As the weather grows warmer, people's thoughts turn to outdoor activities and enjoying the sunshine. Dana-Farber Cancer Institute physicians and nurses are encouraging people…

Corticosteroid creams and ointments are often recommended for soothing a sunburn, but a new study suggests they are unlikely to help.
Topical corticosteroids, like…

It has long been known that psoriasis, a chronic skin condition characterized by thick, red, scaly plaques that itch and bleed, can have…

Dalhousie Medical School dermatologist Dr. Barrie Ross and his colleagues have successfully ended a 20-year quest to find a treatment for Familial Cold Autoinflammatory…

UT Southwestern Medical Center plastic surgeons are among a handful in the nation deploying a new type of laser that goes deeper into the…

For the millions of health care workers in the United States, repeated hand washing may not seem like an occupational hazard at first glance.…

A review published in Dermatologic Therapy reveals that men can be treated with Botox for cosmetic procedures in the same way as women but…

Another disease can be added to the list of smoking-related disorders - psoriasis. Researchers have found that smoking increases the risk of developing psoriasis,…

A Purdue University researcher is working on a new technique to diagnose hearing loss in a way that more accurately reflects real-world situations.
"The…

A type of skin lesion called actinic keratosis, caused by long-term exposure to the sun, responds well to prescription Aldara cream applied three times…

A meta-analysis of four randomized Phase III placebo-controlled trials confirms that the injectable drug Efalizumab, a humanized therapeutic antibody designed to selectively and reversibly…

The body may hold a secret to normalizing skin cell growth that is over zealous in psoriasis and non-melanoma skin cancers and too slow…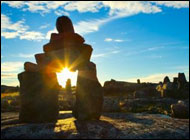 The sun provides enjoyment, but over-exposure can damage your skin and your eyes.
The harm to your eyes comes from the ultraviolet (UV) light…

Just because it's cold or cloudy, don't get lulled into the false security of thinking you can ignore protecting your skin against the sun.
…

At least two people have become intoxicated by drinking hand-sanitizing gels, a potentially deadly habit, doctors reported on Wednesday.
A prison inmate and a…

A new anti-aging ingredient developed by UNSW researchers is expected to be available in skin products as early as next year.
Known as GGC,…

A team of American and German researchers have discovered that tea extracts can help reduce the skin damage caused by cancer radiation therapy.
The…

Almost right from the beginning of a child's life, parents encourage their children to be healthy eaters while being active and fit. This also…

Throughout her life, a woman may blame many things on her hormones: unpredictable emotions, weight gain and even changes in her skin, hair and…

Before you head outdoors to enjoy summer activities, slather on the sunscreen. The average adult requires 1 ounce of sunscreen - 2 tablespoons' worth…

Rosacea is a disabling skin condition characterized by facial redness and has historically been challenging to treat.
But, new research published by leading dermatologist…

Children who are exposed to cats soon after birth may have an increased risk of developing eczema, according to a study to be presented…

Psoriasis, a chronic skin condition characterized by thick, red, scaly patches that itch and bleed, not only makes the activities of daily life difficult,…