Michelle Obama Takes Anti-Obesity Drive to Food Makers
First lady Michelle Obama will test the limits of her bully pulpit Tuesday when she tells the Grocery Manufacturers Association about voluntary moves the food industry can make to reduce childhood obesity.
This comes as Mrs. Obama graces the cover of Newsweek, with the headline "Feed Your Children Well" over a photo of her with an apple on a table. Inside the magazine, she writes about the epidemic of childhood obesity in America, all tied to her "Let's Move" campaign, launched on Feb. 9 with a goal of solving this problem in a generation.
The essay is a shorter version of the first lady's obesity stump speech promoting healthy eating, exercise, getting more nutritious food into school cafeterias and areas underserved by supermarkets, while emphasizing that the problem can't be fixed "with a bill in Congress or an executive order from the president."
What's interesting - from the standpoint of public relations rather than food policy - is that the East Wing seems to have worked out an arrangement with Newsweek. On Wednesday, Mrs. Obama will participate in the magazine's forum at the Newseum titled "Challenges and Ways to Promote Health and Wellness in America's Communities." The White House said the "Let's Move" campaign will be on the agenda when she sits for a question-and-answer session with Newsweek's editor, Jon Meacham.
Meeting With Food Makers
Last week, speaking at a national PTA conference, Mrs. Obama said she was going to meet with the food manufacturers "to ask them to do their part to improve the quality of the food that they provide to us so that we have healthier options to choose from."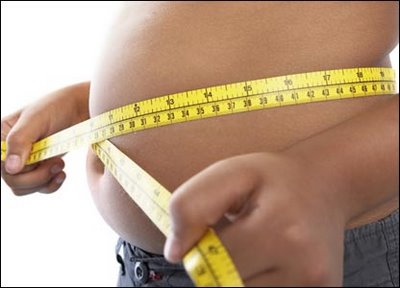 What she did not mention - she never does - is that she was once a part of the food industry. From June 27, 2005, to May 22, 2007, Mrs. Obama was on the board of TreeHouse Foods, based in suburban Chicago (more on that below). The Grocery Manufacturers Association lobbies on behalf of food, beverage and consumer products companies, and the organization has issued statements in support of "Let's Move."
But a debate may be looming over the issues of labeling, the science behind claims made to consumers about certain food products and junk food taxes. Will Mrs. Obama wade into any of these controversies? I don't think we will have a feel for that until May, when the Obama White House is expected to complete a plan the president ordered when he signed an executive order last month on childhood obesity.
While Mrs. Obama is highlighting childhood obesity now as her central cause, the federal government has been concerned about overweight Americans for years. The food industry, in the meantime, has tried to get ahead of Congress and regulators.
The grocery association said in a statement that its members in recent years "have changed the recipes of more than 10,000 of our products to reduce calories, fats, sugars and sodium without sacrificing the taste, convenience and affordability that consumers demand. We look forward to continuing our work with Congress and the Obama administration to help reduce obesity – especially childhood obesity."
What's not clear is what that spirit of cooperation will yield. It will be interesting to see if Mrs. Obama spells out exactly what she wants from the food industry - beyond what it is doing now. For example, the first lady has emphasized food labeling, which has been a matter of debate between the government and industry for years. In 2004, the Food and Drug Administration even floated the notion of putting not just calories and fat content on food labels but actual warnings that a product may be harmful to your health.
The Institute of Medicine, a non-profit, independent organization studying food labeling for the FDA and the federal Centers for Disease Control and Prevention, has found that "the use of symbols, logos, and icons to communicate nutritional information on the front of food labels has seen substantial growth. Some display straightforward facts about nutrient content, while others identify foods that are 'better for you.' " But "each system uses different nutrition criteria and some icons and scoring systems are based on data analyses that are proprietary. Surveys show that product healthfulness is a major consideration for consumers in making food purchases. However, with no uniform system, some have raised concerns that the meaning of different rating systems may be confusing to consumers."
As Mrs. Obama leads the administration's better-nutrition campaign, the food industry is aware that a government-mandated uniform labeling system may loom in the future. Mrs. Obama often cites in her obesity speeches, as she did in Newsweek, how "the nation's largest beverage companies have agreed to provide clearly visible information about calories on their products."
The American Beverage Association has been touting in full-page national ads, featuring Coca-Cola, Dr Pepper and Pepsi products, how the rivals teamed up to remove full-calorie soft drinks from schools. (The beverage companies still do business with schools. The high-calorie drinks have been replaced with what the ad calls "lower-calorie and small portion options like juices, teas and waters.")
The question is: Will Mrs. Obama play hardball with the food industry if need be?
Mrs. Obama at TreeHouse
In 2005, while an executive at the University of Chicago Medical Center, Mrs. Obama joined the TreeHouse Foods board. According to tax returns released by the Obamas, she earned $51,200 from the company in 2006.
Mrs. Obama quit the board in May 2007 in the midst of her husband's campaign for the presidency - where union support was crucial - eight days after then-candidate Obama said he would not shop at Wal-Mart because of its anti-union activities. TreeHouse was a Wal-Mart vendor. In a Securities and Exchange Commission filing, TreeHouse said Mrs. Obama's resignation was "not due to any disagreement with the company on any matter.''
Lynn Sweet
Politics Daily Columnist
Provided by ArmMed Media