New review suggests drinking 100 percent fruit juice may offer disease-fighting benefits
Drinking 100 percent fruit juices could have protective health benefits similar to those of whole fruits, according to research presented in a literature review yesterday at the 2011 Experimental Biology (EB) meeting.
Highlights from a new report summarizing recent research on the potential benefits of fruit juice suggest a positive association between intake of 100 percent juice and reduced risk for several chronic diseases, including cancer, markers for cardiovascular disease and cognitive decline.
"While it is universally accepted that fruit and vegetable intake is protective, there is not a clear consensus about the benefits of consuming the juices that are extracted from them," said the review's author, Dianne Hyson, PhD, MS, RD. "An analysis of the scientific evidence suggests that 100 percent fruit juices retain important bioactive components that may promote good health and aid in disease prevention."
Among the fruit juices included in the review, consumption of apple, citrus, cranberry, grape, and pomegranate juices all showed beneficial effects. Markers of improved health ranged from reductions in urinary tract infections (cranberry) to improvements in age-related cognitive decline (grape and apple) to reduced risk of prostate (pomegranate) and respiratory and digestive (orange, grapefruit) cancers. Additionally, intake of all juices was linked to heightened antioxidant activity.
Research examined in the review, which was completed at the University of California - Davis, included a range of study types, from in vitro to clinical trials (60 papers total), all published in 2005 or later.
###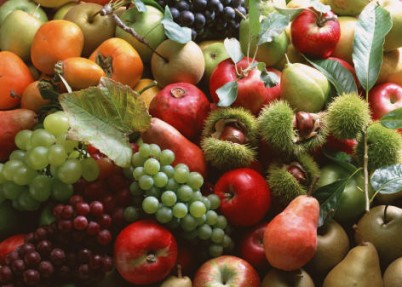 For more information on the health benefits of 100 percent fruit juice, please visit http://www.fruitjuicefacts.org.
###
According to a NHANES analysis, drinking 100 percent fruit juice daily can lower our risk of chronic diseases.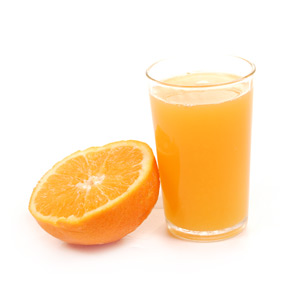 New research, presented April 22, 2009 at the Experimental Biology (EB) 2009 meeting shows that men and women who drink 100 percent juice daily are leaner, and have lower risk of heart attack, diabetes, and stroke from metabolic syndrome - a cluster of symptoms including high blood pressure, elevated triglyceride levels, abdominal obesity, and insulin resistance.
Study author, and co-author, Dr. Mark Pereira and Dr. Victor Fulgoni from University of Minnesota compared 100 percent juice drinkers to non-juice drinkers, using data from the CDC's 1999-2004 National Health and Nutrition Examination Survey (NHANES). They found that real fruit juice consumers had smaller waistlines, less insulin resistance, and lower body mass index (BMI).
Drinking 100 percent fruits juice was associated with a twenty-two percent reduction in obesity, and a fifteen percent lower risk of metabolic syndrome compared to those who did not consume real fruit juice. The survey included 14,000 respondents, age 19 and older.
Dr. Pereira says, "We know that maintaining a healthy diet rich in fruits and vegetables is linked to decreased risk of some chronic diseases. One cup of 100% fruit juice counts as a serving of fruit and, based on our analysis, 100% juice consumption is associated with some of these same benefits."
The study authors also found that people who consumed 100 percent fruit juice are generally healthier and more active. After adjusting for physical activity, and diet, the researchers still found a fourteen percent lower risk of obesity among regular juice drinkers.
Getting our daily allotment of fruits and vegetables is not always easy. The new study shows that drinking 100 percent fruit juice can cut our risk of chronic disease, help us stay lean, and provide an easier way to get the benefits of a serving of fruit.
With so few Americans consuming the recommended amounts of fruit each day, finding quick and simple ways to add additional fruit servings – and the important nutrients they provide – is more critical than ever. Although USDA recognizes that 4-oz of 100 percent juice supplies one serving (1/2 cup) of fruit, there is still confusion regarding the healthfulness of juice. New research presented today at the American Dietetic Association (ADA) Annual Food and Nutrition Conference and Expo (FNCE) clearly highlights the benefits of 100 percent juice, revealing that fruit juice drinkers were more likely than non-consumers to meet recommended levels of certain key nutrients. The new study, from researchers at the Louisiana State University Agricultural Center and Baylor College of Medicine, examined a nationally representative sample of adults 19 years of age and older and found that drinking 100 percent fruit juice was closely linked to improved nutrient intake. More specifically, the researchers used data from the 2003-2006 National Health and Nutrition Examination Survey (NHANES) to compare intake of "shortfall nutrients" – those nutrients most frequently under-consumed by Americans – among juice drinkers and non-consumers.
According to the research team, adults who did not drink fruit juice were more likely to fall below recommended levels for several key nutrients, including vitamins A and C and magnesium. Additionally, a greater percentage of those consuming fruit juice exceeded recommended levels for calcium and potassium – two important minerals for promoting bone health and regulating blood pressure.
"This study supports the role of fruit juice as a nutrient dense beverage and a source of valuable vitamins and minerals," notes lead researcher Dr. Carol O'Neil. "Drinking 100 percent juice may be one important strategy to provide some of the essential nutrients that are currently under-consumed by Americans. 100 percent fruit juice should be encouraged as part of an overall balanced diet."
###

Contact: Sarah Wally
.(JavaScript must be enabled to view this email address)
202-201-1120
Kellen Communications
Provided by ArmMed Media