Childhood ADHD tied to obesity decades later
Boys who are diagnosed with attention-deficit/hyperactivity disorder (ADHD) in elementary school are more likely to grow up to be obese adults than those who don't have the condition, a new study suggests.
Researchers surveyed two groups of 41-year-old men and found those with a history of ADHD were 19 pounds heavier than their non-ADHD counterparts, on average.
The findings are consistent with past studies that looked only at children or only at adults and linked ADHD to extra pounds, researchers said.
"There's definitely been enough research now where it does appear there is some connection between these two disorders," said Sherry Pagoto, who has studied ADHD and obesity at the University of Massachusetts Medical School in Worcester.
Data for the new study came from 207 white boys with ADHD who were referred to a research clinic at around age eight and followed as they grew up. Ten years later another group of teenage boys without ADHD, who were otherwise similar to the original participants, were added to the study.
By the time they were asked to report their weight at age 41, 111 men from each group were still in the study.
On that survey, men with a history of ADHD reported weighing 213 pounds, on average, and 41 percent of them were obese.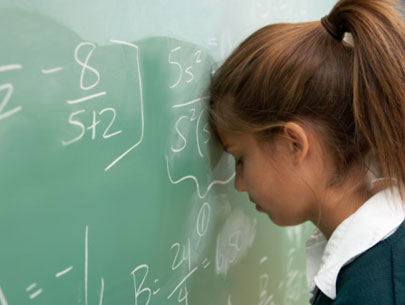 In comparison, men without ADHD weighed in at an average of 194 pounds, and 22 percent qualified as obese, Dr. F. Xavier Castellanos from the Child Study Center at NYU Langone Medical Center in New York and his colleagues wrote in Pediatrics.
"As we learn more about the regions of the brain that may be implicated in obesity, they overlap with brain regions implicated in ADHD," Castellanos told Reuters Health. "The reward system seems to be relevant to both conditions."
Attention-deficit/hyperactivity disorder (ADHD) is a chronic condition that affects millions of children and often persists into adulthood. ADHD includes a combination of problems, such as difficulty sustaining attention, hyperactivity and impulsive behavior.
Children with ADHD also may struggle with low self-esteem, troubled relationships and poor performance in school. Symptoms sometimes lessen with age. However, some people never completely outgrow their ADHD symptoms. But they can learn strategies to be successful.
While treatment won't cure ADHD, it can help a great deal with symptoms. Treatment typically involves medications and behavioral interventions. Early diagnosis and treatment can make a big difference in outcome.
In addition, he added, "There is the speculation that the obesity is at least partly reflecting some of the impulsivity, poor planning and the difficulty in making choices" that come with ADHD.
Pagoto, who was not involved in the new research, agreed that young people with the disorder could be more impulsive when it comes to their food choices and may also spend more time in front of screens than their peers.
What Causes ADHD?
Scientists are not sure what causes ADHD, although many studies suggest that genes play a large role. Like many other illnesses, ADHD probably results from a combination of factors. In addition to genetics, researchers are looking at possible environmental factors, and are studying how brain injuries, nutrition, and the social environment might contribute to ADHD.
Genes. Inherited from our parents, genes are the "blueprints" for who we are. Results from several international studies of twins show that ADHD often runs in families. Researchers are looking at several genes that may make people more likely to develop the disorder. Knowing the genes involved may one day help researchers prevent the disorder before symptoms develop. Learning about specific genes could also lead to better treatments.
Children with ADHD who carry a particular version of a certain gene have thinner brain tissue in the areas of the brain associated with attention. This NIMH research showed that the difference was not permanent, however, and as children with this gene grew up, the brain developed to a normal level of thickness. Their ADHD symptoms also improved.
Environmental factors. Studies suggest a potential link between cigarette smoking and alcohol use during pregnancy and ADHD in children. In addition, preschoolers who are exposed to high levels of lead, which can sometimes be found in plumbing fixtures or paint in old buildings, may have a higher risk of developing ADHD.
Brain injuries. Children who have suffered a brain injury may show some behaviors similar to those of ADHD. However, only a small percentage of children with ADHD have suffered a traumatic brain injury.
Sugar. The idea that refined sugar causes ADHD or makes symptoms worse is popular, but more research discounts this theory than supports it. In one study, researchers gave children foods containing either sugar or a sugar substitute every other day. The children who received sugar showed no different behavior or learning capabilities than those who received the sugar substitute. Another study in which children were given higher than average amounts of sugar or sugar substitutes showed similar results.
In another study, children who were considered sugar-sensitive by their mothers were given the sugar substitute aspartame, also known as Nutrasweet. Although all the children got aspartame, half their mothers were told their children were given sugar, and the other half were told their children were given aspartame. The mothers who thought their children had gotten sugar rated them as more hyperactive than the other children and were more critical of their behavior, compared to mothers who thought their children received aspartame.
Food additives. Recent British research indicates a possible link between consumption of certain food additives like artificial colors or preservatives, and an increase in activity.11 Research is under way to confirm the findings and to learn more about how food additives may affect hyperactivity.
"Parents of children who have ADHD should pay special attention to how that child's weight is changing over time, knowing that they may be at greater risk for becoming obese," she told Reuters Health.
"If they're at higher risk of obesity, that may bring other things with it," such as type 2 diabetes, she added.
Provided by ArmMed Media