You are here : health.am > Health Centers > Childbirth
Childbirth
The world's developed countries have seen their average rate of premature births double to 6 percent since 1995, despite efforts to reduce the phenomenon,…

The first-ever national, regional, and global estimates of preterm birth reveals that 15 million babies are born too soon every year and 1.1 million…

A baby is born every hour with signs of opiate drug withdrawal, according to a new U.S. study - and the number of newborns…

In a study to be presented today at the Society for Maternal-Fetal Medicine's annual meeting, The Pregnancy Meeting ™, in Dallas, Texas, researchers will…

In 1989, Madeline Mann became the world's smallest surviving baby after she was born at Loyola University Medical Center. She weighed 280 g. (9.9…

The teen birth rate in the United States reached an all-time low last year, the Centers for Disease Control and Prevention reported on Thursday.
…

Preterm birth rates improved in almost every state between 2006 and 2009, and in several states the change was more than 10 percent, according…

Women who eat a better diet leading up to pregnancy are less likely to have babies with birth defects, according to a new study.
…

An innovative approach to treating neonatal feeding problems at Nationwide Children's Hospital has allowed infants who were struggling to feed orally to be discharged…

Engineers and surgeons are working together to improve the treatment of babies born with craniosynostosis, a condition that causes the bone plates in the…

Although newborn death rates have decreased over the last 20 years, a new study shows that the U.S. neonatal mortality rankings have plummeted by…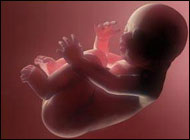 Pregnant women who live or work with smokers may be at slightly higher risk of having a stillbirth, suggests a study that adds to…

Immigrants living less than five years in Canada are less likely than their Canadian-born counterparts to have premature babies regardless of where they live,…

Though more than one in 10 American babies are born prematurely, there have been few clues to predict whether a particular baby is going…

Babies are born earlier when their mothers live near a concentration of freeways and main roads, a study of 970 mothers and their newborn…

Providing further understanding of the link between low birth weights and obesity later in life, researchers found nutritionally deprived newborns are "programmed" to eat…

Approximately 50,000 premature babies weighing less than three pounds are born in the United States each year. These fragile newborns need the highest quality…

Older women are more likely to give birth to bigger babies, while smaller newborns are more common among younger moms, Dutch researchers say.
Prior…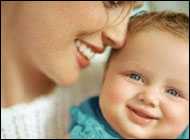 America's chief doctor called on Americans to support breast-feeding on Thursday and outlined guidelines for mothers and communities to support that most natural nutrition…

While still extraordinarily unlikely, the chances of survival are on the rise for infants born weighing less than 400 grams, or about the size…

Many expectant parents look forward to routine ultrasounds as their first opportunity to "see" their baby. But the ultrasound can reveal that the fetus…

Birth rates among U.S. teenagers vary widely by region, with the highest rates clustered in southern states and the lowest in the Northeast and…

Widespread global use of known and proven maternal and childcare techniques, practices, and therapies could save the lives of millions of women, newborns and…

Birth defects remain a leading cause of death in the first year of life. According to the March of Dimes, every 3 to 4…

Women who work out while they're pregnant have slimmer babies, new research from New Zealand shows.
Because babies born to moms who didn't exercise…