You are here : health.am > Health Centers > Immunology
Immunology
Elderly cancer patients need a combination of treatments tailor-made to their specific needs to successfully combat the disease. The challenge is to boost their…

Researchers at the National Institutes of Health have identified a genetic mutation that accounts for a perplexing condition found in people with an inherited…

When it comes to the health of a child, every decision a parent makes – before and after birth – can have long-term implications.…

In a multi-center trial led by a Saint Louis University researcher, investigators found that a new combination therapy of daily consensus interferon and ribavirin…

Smoking cigarettes is not only the principle cause of chronic obstructive pulmonary disease (COPD), but it may change the body's immune responses to bacteria…

People with nasal allergies or asthma may want to add broccoli sprouts to their diets, if early research findings pan out.
In a…

A strain of laboratory mice that has "superhealing" powers has been found to resist inflammation after a knee injury, and also to avoid developing…

Scientists and regulators have a golden opportunity to reduce the health toll from a range of diseases by focusing more attention on identification of…

Animal species that sleep for longer do not suffer as much from parasite infestation and have a greater concentration of immune cells in their…

Researchers are presenting more than 450 abstracts on investigational findings in the diagnosis and treatment of allergic diseases at the ACAAI Annual Meeting in…

A BYU-Harvard-Stanford research team has identified a molecule that is key to mothers' ability to pass along immunity to intestinal infections to their babies…

Researchers at the OU Health Sciences Center have found a new use for an old drug. Their findings appear online Friday in the…

People with severe lupus that doesn't get better with conventional treatment may be helped with a combination of two potent drugs, Swedish researchers…

Eat your broccoli! That's the advice from UCLA researchers who have found that a chemical in broccoli and other cruciferous vegetables may hold a…

Swedish researchers, in collaboration with foreign colleagues, have identified a number of new genes that can be tied to the disease SLE, including a…

A research team at Weill Cornell Medical College in New York City has identified two genes that may be crucial to the production of…

Foods available at the grocery store that claim to boost immunity are a simple matter of eating good bacteria to fight bad bacteria and…

Progress has been made in food allergy prevention and management according to investigators presenting the latest research at the Annual Meeting of the American…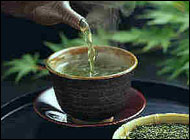 A major component of green tea could prove the perfect elixir for severe sepsis, an abnormal immune system response to a bacterial infection. In…

The immune system is fickle, and easily influenced by more than just viruses and bacteria. It can be swayed by the seemingly unexpected, such…

Researchers at the University of California, San Diego (UCSD) School of Medicine have found clues that might lead to better treatment of lupus, showing…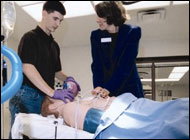 A potential new treatment for septic shock and other inflammatory diseases has been discovered by Monash Institute researchers.
There are 18 million cases of…

A molecule expressed during pregnancy seems to turn down the immune system, making it more tolerant of welcome visitors such as a fetus or…