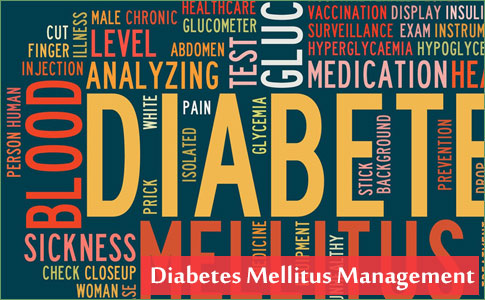 A. HYPOGLYCEMIA
Hypoglycemic reactions, the most common complication of insulin therapy, may result from delay in taking a meal or unusual physical exertion. With more type 1 patients attempting "tight" control, this complication has become even more frequent. In older diabetics, in those taking only longer-acting insulins, and often in those attempting to maintain euglycemia on infusion pumps, autonomic counterregulatory responses are less readily elicited during hypoglycemia, and central nervous system dysfunction may occur, ie, mental confusion, bizarre behavior, and ultimately coma.
Even focal neurologic deficits mimicking stroke may be observed. More rapid development of hypoglycemia from the effects of regular insulin causes signs of autonomic hyperactivity, both sympathetic (tachycardia, palpitations, sweating, tremulousness) and parasympathetic (nausea, hunger), that may progress to coma and convulsions. Except for sweating, most of the sympathetic symptoms of hypoglycemia are blunted in patients receiving β-blocking agents for angina or hypertension. Though not absolutely contraindicated, these drugs must be used with caution in insulin-requiring diabetics, and β1-selective blocking agents are preferred.
1. Altered awareness of hypoglycemia - Since autonomic responses correlate strongly with "awareness" of hypoglycemia, many poorly controlled diabetics - whose nervous systems have adapted to chronic hyperglycemia - may trigger adrenergic alarms at levels of blood glucose above the usual hypoglycemic range. Conversely, type 1 patients overtreated with insulin may be unaware of critically low levels of blood glucose because of an adaptive blunting of their alarm systems owing to repeated episodes of hypoglycemia. This has been shown to be reversible if higher average blood glucose levels are maintained in these patients to avoid recurrent hypoglycemia over a period of several weeks.
As evidenced by results of the DCCT, the risk of frequent severe hypoglycemic episodes is greatly increased when "normalization" of the blood glucose is attempted with presently available methods of insulin delivery, and this is independent of the species of insulin used. "Near normalization" is therefore a safer target for therapy to avoid hypoglycemic unawareness.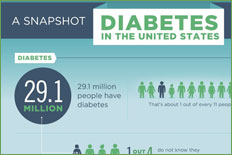 Spontaneous hypoglycemia in adults is of two principal types: fasting and postprandial. Symptoms begin ...



2. Lack of glucagon response in type 1 - For unexplained reasons, patients with type 1 lose their glucagon responses to hypoglycemia (but not to amino acids in protein-containing meals) within a year or so after developing diabetes. These patients then rely predominantly on the sympathetic nervous system to counterregulate hypoglycemia and are at special risk in later years when aging, autonomic neuropathy, or frequent hypoglycemic episodes blunt their sympathetic responses.
3. Prevention and treatment of hypoglycemia - Because of the potential danger of insulin-induced reactions, the diabetic patient should carry packets of table sugar or a candy roll at all times for use at the onset of hypoglycemic symptoms. Tablets containing 3 g of glucose are available (Dextrosol). The educated patient soon learns to take the amount of glucose needed and avoids the excess that may occur with eating candy or drinking orange juice, causing very high hyperglycemia. A glucagon emergency kit (1 mg) should be provided to every diabetic receiving insulin therapy, and family or friends should be instructed how to inject it intramuscularly in the event that the patient is unconscious or refuses food. An identification MedicAlert bracelet, necklace, or card in the wallet or purse should be carried by every diabetic receiving hypoglycemic drug therapy. The telephone number for the MedicAlert Foundation International in Turlock, California, is 800-ID-ALERT and the Internet address is www.medicalert.org.
All of the manifestations of hypoglycemia are rapidly relieved by glucose administration. If more severe hypoglycemia has produced unconsciousness or stupor, the treatment is 50 mL of 50% glucose solution by rapid intravenous infusion. If intravenous therapy is not available, 1 mg of glucagon injected intramuscularly will usually restore the patient to consciousness within 15 minutes to permit ingestion of sugar. If the patient is stuporous and glucagon is not available, small amounts of honey or syrup or glucose gel (15 g) can be inserted within the buccal pouch, but, in general, oral feeding is contraindicated in unconscious patients. Rectal administration of syrup or honey (30 mL per 500 mL of warm water) has been effective.
B. IMMUNOPATHOLOGY OF INSULIN THERAPY
At least five molecular classes of insulin antibodies are produced during the course of insulin therapy in diabetes, including IgA, IgD, IgE, IgG, and IgM. With the increased therapeutic use of purified pork and especially human insulin, the various immunopathologic syndromes such as insulin allergy, immune insulin resistance, and lipoatrophy have become quite rare since the titers and avidity of these induced antibodies are generally quite low. However, in parts of the world where less purified forms of beef insulin are still used, these disorders remain a clinical concern among some insulin-treated patients.
1. Insulin allergy - Insulin allergy, or immediate-type hypersensitivity, is a rare condition in which local or systemic urticaria is due to histamine release from tissue mast cells sensitized by adherence of anti-insulin IgE antibodies. In severe cases, anaphylaxis results. When only human insulin has been used from the onset of insulin therapy, insulin allergy is exceedingly rare. Antihistamines, corticosteroids, and even desensitization may be required, especially for systemic hypersensitivity. There have been case reports of successful use of insulin lispro in those rare patients who have a generalized allergy to human insulin or insulin resistance due to a high titer of insulin antibodies.
2. Immune insulin resistance - Most insulin-treated patients develop a low titer of circulating IgG anti-nsulin antibodies that neutralize to a small extent the action of insulin. With the old animal insulins, a high titer of circulating antibodies sometimes developed, resulting in extremely high insulin requirements - often more than 200 units daily. This is now rarely seen with the switch to highly purified pork or human insulins and has not been reported with the analogs.
C. LIPODYSTROPHY AT INJECTION SITES
Atrophy of subcutaneous fatty tissue leading to disfiguring excavations and depressed areas may rarely occur at the site of injection. This complication results from an immune reaction, and it has become rarer with the development of pure insulin preparations. Injection of these preparations directly into the atrophic area often results in restoration of normal contours. Lipohypertrophy, on the other hand, is a consequence of the pharmacologic effects of insulin being deposited in the same location repeatedly. It can occur with purified insulins and as well. Rotation of injection sites will prevent lipohypertrophy. There is a case report of a patient who had intractable lipohypertrophy with human insulin but no longer had the problem when he switched to insulin lispro.