BTG's varicose vein treatment wins U.S. approval
British pharmaceutical firm BTG said U.S. regulators had approved its varicose vein treatment that uses an injectable foam to dissolve the veins as an alternative to surgical removal.
Varithena, previously known as Varisolve, has taken more than a decade to win approval, as the company had to answer concerns that the active agent in the product polidocanol could enter the bloodstream.
The company, which had expected a decision from the Food and Drug Administration (FDA) in the first half of next year, has previously said global sales of Varithena could reach $500 million a year.
Chief Executive Louise Makin said on Tuesday the product would set a new standard for the treatment of both the symptoms and appearance of varicose veins.
"We look forward to the commercial U.S. launch in the second quarter of 2014, and to continuing to advance our plans to expand use into other geographies and into non-symptomatic veins," she said.
Shares in BTG, which also has interventional treatments for cancer and niche anti-poison drugs, rose to a more than 11 year high of 527.5 pence after the announcement on Tuesday. They were up 12.5 percent at 516.5 pence by 1342 GMT.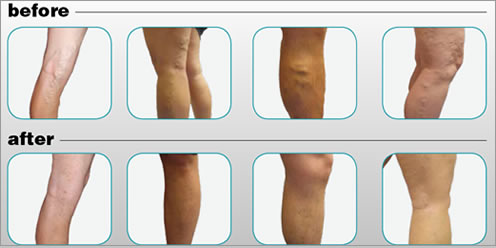 Panmure Gordon analyst Savvas Neophytou, who upgraded BTG to "buy" in May, said the approval should be seen as the start of a multiple upgrade cycle for the stock. He increased his price target to 610 pence from 490 pence.
"(The approval) removes significant forecast risk and enables us to increase our forecasts modestly near-term but more significantly in years FY2017-FY2019," he said.
He said peak sales could be 168 million pounds in 2019, at the bottom of the company's $250-500 million guidance, saying at this stage he preferred to keep the upside as a buffer.
Varicose veins, which can be painful, especially when standing, affect more than 30 million adults in the U.S. aged between 18 to 70, with women twice as likely as men to develop the condition, BTG said.
Current treatments include surgically stripping or closing the vein using laser or heat treatments.
BTG said Varithena was minimally invasive and avoided the need for surgery and sedation. Its guidance for the product focuses on the medical market, rather than any potential cosmetic use, which analysts say could be a significant opportunity.
The group decided in 2010 to market the product itself in the United States rather than sharing development costs with a partner.
###

By Paul Sandle
Provided by ArmMed Media