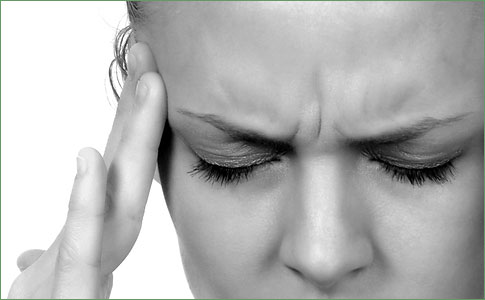 Bipolar disorder (BD) is highly prevalent, chronic and heterogeneous psychiatric disorder. Defining the resistance in bipolar disorder is a complex problem and should involve every phase of the disorder and there are limited data on this issue. More clear criteria are needed both to define and the treatment of treatment resistance bipolar disorder. Over the last decade, the number of pharmacotherapies for bipolar disorder has expanded . Observational studies suggest that people who have bipolar disorder are euthymic only half of their lives. The most important aspect in the treatment of BD patients is secure long term mood stabilizing effect treatment. However, developments are promising.
Treatment-Resistant Bipolar Disorder
Treatment resistance in bipolar disorder is very common. Even with optimal care, which includes medication combinations, 50 percent of bipolar individuals who achieve symptom remission will relapse within two years. And although clinically familiar, the concept of treatment resistance lacks a standard definition upon which clinicians and diagnosticians can reliably agree. Another area of disagreement is pharmacological management. Combining medications is a routine practice and the number of potential combinations is considerable. There is little sound, clinical evidence to drive decisions about which medications to use first, and how these should be dosed. In short, both the notion and management of treatment-resistant BPD is all over the place.
It is important to diagnose and treat bipolar disorder as early as possible to help people avoid or reduce relapses and rehospitalizations. Several promising, large-scale studies suggest early intervention may forestall the worst long-term outcomes of this devastating brain disorder.
Individuals experiencing mania often lack self-awareness and do not recognize that they are ill, a clinical symptom called anosognosia. They may require treatment in the hospital to prevent self-destructive, impulsive, or aggressive behavior. Hospital stays can be as brief as two weeks and as long as six months.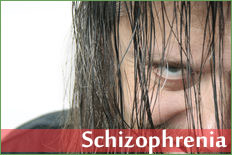 A common and serious mental disorder characterized by loss of contact with reality (psychosis), hallucinations (false perceptions), delusions (false beliefs), abnormal thinking
According to the World Health Organization, bipolar disorder is the sixth leading cause of disability in the world. The illness is characterized by periods of overexcitement, or mania, followed by depression, with its reduced functioning. The National Alliance for the Mentally Ill adds the shocking statistic that approximately 25-50% of those with bipolar disorder (BD) attempt suicide at least once, one of the highest rates for any psychiatric disorder. One study found that, over a 12-month period, bipolar disorder was associated with 65.6 lost days per sick worker; annual human capital loss per worker was averaged at $9619 for BD - and annual projections to the US labor force were $14.1 billion for BD [Kessler 2006]).
Yet one of the most challenging things when dealing with bipolar disorder is its resistance to treatment, for it's a disease that raises its ugly head again and again. Nearly 1 out of every 2 patients with BD will suffer a recurrence within their lifetimes - often within two years of their last episode (Chou, 2011).
Bipolar Disorder - Fact Sheet
Bipolar Disorder:
The National Comorbidity Study reported a lifetime prevalence of nearly 4% for bipolar disorder. Bipolar disorder is more common in women than men, with a ratio of approximately 3:2. The median age of onset for bipolar disorder is 25 years, with men having an earlier age of onset than women.
In an insured population, 7.5% of all claimants with behavioral health care coverage filed a claim, of which 3.0% had bipolar disorder.9 Persons with bipolar disorder incurred $568 in annual out-of-pocket expenses - more than double the expenses incurred by all claimants. Annual insurance payments were greater for medical services for persons with bipolar disorder than for patients with other behavioral healthcare diagnoses. The inpatient hospitalization rate of bipolar patients (39.1%) was greater than the 4.5% characterizing all other patients with behavioral health care diagnoses.
Bipolar disorder has been deemed the most expensive behavioral health care diagnosis, costing more than twice as much as depression per affected individual. Total costs largely arise from indirect costs and are attributable to lost productivity, in turn arising from absenteeism and presenteeism.
For every dollar allocated to outpatient care for persons with bipolar disorder, $1.80 is spent on inpatient care, suggesting early intervention and improved prevention management could decrease the financial impact of this illness.
Schizophrenia:
Worldwide prevalence estimates range between 0.5% and 1%. Age of first episode is typically younger among men (about 21 years of age) than women (27 years). Of persons with schizophrenia, by age 30, 9 out of 10 men, but only 2 out of 10 women, will manifest the illness.
Persons with schizophrenia pose a high risk for suicide. Approximately one-third will attempt suicide and, eventually, about 1 out of 10 will take their own lives. A Canadian study found that the direct health care and non-health care costs of schizophrenia were estimated to be 2.02 billion Canadian dollars in 2004. This, combined with a high unemployment rate due to schizophrenia and an added productivity and morbidity and mortality loss of 4.83 billion Canadian dollars, yielded a total cost estimate of 6.85 billion in U.S. and Canadian dollars.
The economic burden of schizophrenia is particularly great during the first year following the index episode, relative to the third year onwards. This finding suggests the need for improved monitoring of persons with schizophrenia upon initial diagnosis.