Complications
Social phobia
Major depression
Substance abuse
Long-term difficulties in social and occupational functioning
Avoidant Personality Disorder
Prognosis
No long-term studies of children and adolescents with avoidant personality disorder are available.
Social anxiety often precedes the onset of adolescent depression and alcohol abuse.
Onset of social phobia in a child younger than 11 years can be associated with continued symptoms into adulthood.
Examinations of adults with APD indicate that childhood lack of involvement with peers and failure to engage in structured activities may persist through adolescence and adulthood.
Children aged 2 years described as being very fearful and withdrawn in new situations were found to have higher levels of social anxiety in adolescence.
Associated Features
Depressed Mood
Anxious/Fearful/Dependent Personality
Relationships
Individuals with AvPD are "lonely loners." They would like to be involved in relationships but cannot tolerate the feelings they get around other people. They feel unacceptable, incapable of being loved, and unable to change. Because they retreat from others in anticipation of rejection, they lead socially impoverished lives.
They have immature and unrealistic expectations of relationships; they believe that they can have no imperfections if they are to be accepted and loved. Interpersonally, they are ill at ease, awkward and tense. They experience unremitting self-consciousness, self-contempt and anger toward others (Oldham, 1990, pp. 188-193).
Individuals with AvPD will develop intimacy with people who are experienced as safe. Nevertheless, they will often engage in triangular marital or quasi-marital relationships which provide intimacy while maintaining interpersonal distance. These individuals like to foster secret liaisons as a "fall-back" position in case the key relationship does not work out (Benjamin, 1983, pp. 307-308). As sexual partners and parents, people with AvPD appear self-involved and uncaring (Kantor, 1992, p. 109) as they preserve distance from others through defensive restraint and withdrawal. Even so, these individuals long for affection and fantasize about idealized relationships (DSM-IV, 1994, p. 663).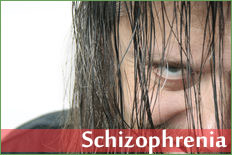 A common and serious mental disorder characterized by loss of contact with reality (psychosis), hallucinations (false perceptions), delusions (false beliefs), abnormal thinking
Employment
Avoidant Personality Disorder does not generaly impact on an individuals intellectual or physical capacities. In 'safe' familiar situations they will generally demonstrate no symptoms.
Job seeking can be very challenging because it triggers the individuals basic concerns. The individual will often have a great deal of difficulty effectively presenting their skills and qualifications. They will be awkward and uncomfortable in a job interview. An employer could easily discount the individuals abilities because of the manner in which they present themselves.
In employment they may have a great deal of trouble in new or changing situations. They will have trouble with interpersonal relationships and public speaking. They will tend to be perfectionists but downplay their skills, abilities and accomplishments. They will have a great deal of difficulty with any job that requires them to "sell" or even present their work to a potential customer, or even other co-workers.
Since their standard practice is to avoid situations that elicit their anxiety, they may just not attend important meetings, or be unable to participate in team discussions because they cannot allow themselves to feel part of a team.
Memory
Avoidants often report having a poor memory particularly for peoples names.
An emerging literature has begun to document the cognitive consequences of emotion regulation. A process model of emotion suggests that expressive suppression (conscious efforts to inhibit overt emotion-expressive behavior), should reduce memory for emotional events. Results from recent studies have supported this.
Since people with APD are consistantly tense & anxious and exposed to emotion-eliciting situations but may exhibit little affect due to the fear that showing their emotions will make them vulnerable to rejection or humiliation (Kantor; Millon & Everly), it is likely that emotion-expressive suppression is an almost constant feature.
The literature on social phobia suggests that the phobics are unable to socialy interact because they are so focussed on their internal reactions. Research on avoidant personality disorder also emphasizes that avoidants are engaged in external monitoring of the other person's reactions as well.
The excessive monitoring by avoidants together with rigorous expressive suppression may use up a large portion of finite psychological resources resulting in a decrease of memory for the details of the unfolding emotion-eliciting situation.
References
Alden L: Short-term structured treatment for avoidant personality disorder. J Consult Clin Psychol 56:756-764, 1989
Alden LE, Capreol MJ: Avoidant personality disorder: interpersonal problems as predictors of treatment response. Behavior Therapy 24:357-376, 1993
Allgulander C: Paroxetine in social anxiety disorder: a randomized, placebo-controlled study. Acta Psychiatr Scand 100:193-198, 1999
Alnaes R, Torgersen S: Personality and personality disorders predict development and relapses of major depression. Acta Psychiatr Scand 95:336-342, 1997
Alpert JE, Uebelacker LA, McLean NE, et al: Social phobia, avoidant personality disorder and atypical depression: co-occurrence and clinical implications. Psychol Med 27:627-633, 1997
Altamura AC, Pioli R, Vitto M, et al: Venlafaxine in social phobia: a study in selective serotonin reuptake inhibitor non-responders. Int Clin Psychopharmacol 14:239-245, 1999
American Psychiatric Association: Diagnostic and Statistical Manual of Mental Disorders, 3rd Edition. Washington, DC, American Psychiatric Association, 1980
American Psychiatric Association: Diagnostic and Statistical Manual of Mental Disorders, 3rd Edition, Revised. Washington, DC, American Psychiatric Association, 1987
American Psychiatric Association: Diagnostic and Statistical Manual of Mental Disorders, 4th Edition. Washington, DC, American Psychiatric Association, 1994
Baillie AJ, Lampe LA: Avoidant personality disorder: empirical support for DSM-IV revisions. J Personal Disord 12:23-30, 1998
Baldwin D, Bobes J, Stein DJ, et al: Paroxetine in social phobia/social anxiety disorder. Br J Psychiatry 175:120-126, 1999
Barber JP, Muenz LR: The role of avoidance and obsessiveness in matching patients to cognitive and interpersonal psychotherapy: empirical findings from the Treatment for Depression Collaborative Research Program. J Consult Clin Psychol 64:951-958, 1996
Barber JP, Morse JQ, Krakauer ID, et al: Change in obsessive-compulsive and avoidant personality disorders following time-limited supportive-expressive therapy. Psychotherapy 34:133-143, 1997
Beck AT, Freeman A: Cognitive Therapy of Personality Disorders. New York, Guilford, 1990
Blomhoff S, Huag TT, Humble M, et al: Treatment of generalized social phobia. Paper presented at the annual meeting of the American Psychiatric Association, Washington, DC, May 1999
Brooks RB, Baltazar PL, Munjack DJ: Co-occurrence of personality disorders with panic disorder, social phobia, and generalized anxiety disorder: a review of the literature. J Anxiety Disord 3:259-285, 1989
Brown EJ, Heimberg RG, Juster HR: Social phobia subtype and avoidant personality disorder: effect on severity of social phobia, impairment, and outcome of cognitive-behavioral treatments. Behavior Therapy 26:467-486, 1995
Cappe RF, Alden LE: A comparison of treatment strategies for clients functionally impaired by extreme shyness and social avoidance. J Consult Clin Psychol 54:796-801, 1986
Carson R: Self-fulfilling prophecy, maladaptive behavior and psychotherapy, in Handbook of Interpersonal Psychotherapy. Edited by Anchin J, Kiesler D. New York, Pergamon, 1982, pp 64-77
Cashdan S: Interactional psychotherapy: using the relationship, in Handbook of Interpersonal Psychotherapy. Edited by Anchin J, Kiesler D. New York, Pergamon, 1982, pp 215-226
Chambless DL, Tran GQ, Glass CR: Predictors of response to cognitive-behavioral group therapy for social phobia. J Anxiety Disord 11:221-240, 1997
Connor KM, Davidson JRT, Potts NS, et al: Discontinuation of clonazepam in the treatment of social phobia. J Clin Psychopharmacol 18:373-378, 1998
Davidson JRT, Ford SM, Smith RD, et al: Long-term treatment of social phobia with clonazepam. J Clin Psychiatry 52 (11, suppl):16-20, 1991
Deltito JA, Stam M: Psychopharmacology treatment of avoidant personality disorder: Compr Psychiatry 30:498-504, 1989
Emmelkamp PMG, Mersch PP, Vissia E: Social phobia: a comparative evaluation of cognitive and behavioral interventions. Behav Res Ther 23:365-369, 1985
Fenichel O: The Psychoanalytical Theory of the Neurosis. New York, WW Norton, 1945
Feske U, Chambless DL: Cognitive behavioral versus exposure only treatment for social phobia: a meta-analysis. Behavior Therapy 26:695-720, 1995
Feske U, Perry KJ, Chambless DL, et al: Avoidant personality disorder as a predictor for severity and treatment outcome among generalized social phobics. J Personal Disord 10:174-184, 1996
Gabbard GO: Cluster C personality disorders, in Psychodynamic Psychiatry in Clinical Practice: The DSM-IV Edition. Washington, DC, American Psychiatric Association, 1994, pp 601-608
Greenberg D, Stravynski A: Social phobia. Br J Psychiatry 143:526-527, 1983
Heimberg RG: Specific issues in the cognitive-behavioral treatment of social phobia. J Clin Psychiatry 54 (suppl):36-45, 1993
Heimberg RG: Social phobia, avoidant personality disorder, and the multiaxial conceptualization of interpersonal anxiety, in Key Trends in Cognitive and Behavioral Therapies. Edited by Salkovskis P. Chichester, UK, Wiley, 1996, pp 103-112
Heimberg RG, Dodge GS, Hope DA, et al: Cognitive behavioral treatment for social phobia: comparison to a credible placebo group. Cognitive Therapy and Research 14:1-23, 1990
Herbert JD, Hope DA, Bellack AS: Validity of the distinction between generalized social phobia and avoidant personality disorder. J Abnorm Psychol 101:332-339, 1992
Holt CS, Heimberg RG, Hope DA: Avoidant personality disorders and the generalized subtype of social phobia. J Abnorm Psychol 101:318-325, 1992
Hope DA, Herbert JD, White C: Diagnostic subtype, avoidant personality disorder, and efficacy of cognitive-behavioral group therapy for social phobia. Cognitive Therapy and Research 19:399-417, 1995
Horney K: Our Inner Conflicts. New York, WW Norton, 1945
Horney K: Neurosis and Human Growth. New York, WW Norton, 1950
Jung CG: Psychological types (1936), in Collected Works of C. G. Jung, Vol 6. Edited by McGuire W. Princeton, NJ, Princeton University Press, 1974, pp 550-553
Katzelnick DJ, Kobak KA, Greist JH, et al: Sertraline for social phobia: a double-blind, placebo-controlled crossover study. Am J Psychiatry 152:1368-1371, 1995
Kelsey JE: Venlafaxine in social phobia. Psychopharmacol Bull 31:767-771, 1995
Kessler RC, McGonagle KA, Zheo S, et al: Lifetime and 12-month prevalence of DSM-III-R psychiatric disorders in the United States: results from the National Comorbidity Survey. Arch Gen Psychiatry 51:8-19, 1994
Kiesler D: Interpersonal theory for personality and psychotherapy, in Handbook of Interpersonal Psychotherapy. Edited by Anchin J, Kiesler D. New York, Pergamon, 1982, pp 3-24
Liebowitz MR, Schneier F, Capneas R, et al: Phenelzine vs. atenolol in social phobia, a placebo controlled comparison. Arch Gen Psychiatry 49:290-300, 1992
Maier W, Lichterman D, Klinger T, et al: Prevalences of personality disorder (DSM-III-R) in the community. J Personal Disord 6:187-196, 1992
Marzillier JS, Lambert C, Kellett J: A controlled evaluation of systematic desensitization and social skills training for socially inadequate psychiatric patients. Behav Res Ther 14:225-238, 1976
Mersch PPA, Emmelkamp PMG, Lips C: Social phobia: individual response patterns and the long-term effects of behavioral and cognitive interventions: a follow-up study. Behav Res Ther 29:357-362, 1991
Millon T (ed): Modern Psychopathology: A Biosocial Approach to Maladaptive Learning and Functioning. Philadelphia, PA, WB Saunders, 1969, pp 231-233
Millon T: Disorders of Personality: DSM-III, Axis II. New York, Wiley, 1981
Millon T: Avoidant personality disorder: a brief review of issues and data. J Personal Disord 6:353-362, 1991
Millon T: Disorders of Personality: DSM-IV and Beyond. New York, Wiley, 1996
Numberg HG, Martin GA, Pollack S: An empirical method to define personality disorder classification using stepwise logistic regression modeling to develop diagnostic criteria and thresholds. Compr Psychiatry 35:409-419, 1994
Pande AC, Davidson JR, Jefferson JE, et al: Treatment of social phobia with gabapentin: a placebo-controlled study. J Clin Psychopharmacol 19:341-345, 1999
Perugi G, Nassini S, Socci C, et al: Avoidant personality in social phobia and panic-agoraphobia disorder: a comparison. J Affect Disord 54:277-282, 1999
Reich J, Noyes R, Yates W: Alprazolam treatment of avoidant personality traits in social phobic patients. J Clin Psychiatry 50:91-95, 1989
Rickels K, Schweizer E, Weiss S, et al: Maintenance drug treatment for panic disorder: short and long-term outcome after drug taper. Arch Gen Psychiatry 50:61-68, 1993
Schneier FR, Chin SJ, Hollander E, et al: Fluoxetine in social phobia (letter). J Clin Psychopharmacol 12:62-63, 1992
Scholing A, Emmelkamp PMG: Prediction of treatment outcomes in social phobia: a cross-validation. Behav Res Ther 377:659-670, 1999
Stein MB, Liebowitz MR, Lydiard RB, et al: Paroxetine treatment of generalized social phobia. JAMA 250:708-713, 1998
Stein MB, Fyer AJ, Davidson JRT: Fluvoxamine in the treatment of social phobia: a double-blind placebo-controlled study. Am J Psychiatry 156:756-760, 1999
Sternbach H: Fluoxetine treatment of social phobia (letter). J Clin Psychopharmacol 10:230, 1990
Stravynski A, Marks I, Yule W: Social skills problems in neurotic outpatients: social skills training with and without cognitive modification. Arch Gen Psychiatry 39:1378-1385, 1982
Taylor S: Meta-analysis of cognitive-behavioral treatment for social phobia. J Behav Ther Exp Psychiatry 27:1-9, 1996
Tran GQ, Chambless DL: Psychopathology of social phobia: effects of subtype and of avoidant personality disorder. J Affect Disord 9:489-501, 1995
Turner SM, Biedel DC, Dancu CV, et al: Psychopathology of social phobia and comparison to avoidant personality disorder. J Abnorm Psychol 95:389-394, 1986
Turner SM, Beidel DC, Townsley RM: Social phobia: a comparison of specific and generalized subtypes and avoidant personality disorder. J Abnorm Psychol 101:326-331, 1992
Turner SM, Beidel DC, Wolff PL, et al: Clinical features affecting treatment outcome in social phobia. Behav Res Ther 34:795-804, 1996
Van Ameringen M, Swinson R, Walker JR, et al: A placebo-controlled study of sertraline in generalized social phobia. Paper presented at the 19th National Conference of the Anxiety Disorders Association of America, San Diego, CA, March 25-28, 1999
Van Vliet IM, Den Boer J, Westenberg HGM: Psychopharmacological treatment of social phobia: a double-blind placebo controlled study with fluvoxamine. Psychopharmacology (Berl) 115:128-134, 1994
Van Vliet IM, Westenberg HGM, van Megan HTGM: Clinical effects of venlafaxine in social phobia. Paper presented at the 11th Congress of the European College of Neuropsychopharmacology (ECNP), Paris, France, October 31-November 4, 1998
Versiani M, Nardi AE, Mundim FD, et al: Pharmacotherapy of social phobia: a controlled study with moclobemide and phenelzine. Br J Psychiatry 161:353-360, 1992
Widiger TA: Generalized social phobia versus avoidant personality disorder: a commentary on three studies. J Abnorm Psychol 101:340-343, 1992
Winston A, Laikin M, Pollack J, et al: Short-term psychotherapy of personality disorders. Am J Psychiatry 151:190-194, 1994
World Health Organization: International Classification of Diseases, 10th Revision. Geneva, Switzerland, World Health Organization, 1991
Zimmerman M, Coryell WH: Diagnosing personality disorder in the community. Arch Gen Psychiatry 47:527-531, 1990