Food allergies? Pesticides in tap water might be to blame
Food allergies are on the rise, affecting 15 million Americans. And according to a new study published in the December issue of Annals of Allergy, Asthma and Immunology, the scientific journal of the American College of Allergy, Asthma and Immunology (ACAAI), pesticides and tap water could be partially to blame.
The study reported that high levels of dichlorophenols, a chemical used in pesticides and to chlorinate water, when found in the human body, are associated with food allergies.
"Our research shows that high levels of dichlorophenol-containing pesticides can possibly weaken food tolerance in some people, causing food allergy," said allergist Elina Jerschow, M.D., M.Sc., ACAAI fellow and lead study author. "This chemical is commonly found in pesticides used by farmers and consumer insect and weed control products, as well as tap water."
Among 10,348 participants in a US National Health and Nutrition Examination Survey 2005-2006, 2,548 had dichlorophenols measured in their urine and 2,211 were included into the study. Food allergy was found in 411 of these participants, while 1,016 had an environmental allergy.
"Previous studies have shown that both food allergies and environmental pollution are increasing in the United States," said Dr. Jerschow. "The results of our study suggest these two trends might be linked, and that increased use of pesticides and other chemicals is associated with a higher prevalence of food allergies."
While opting for bottled water instead of tap water might seem to be a way to reduce the risk for developing an allergy, according to the study such a change may not be successful.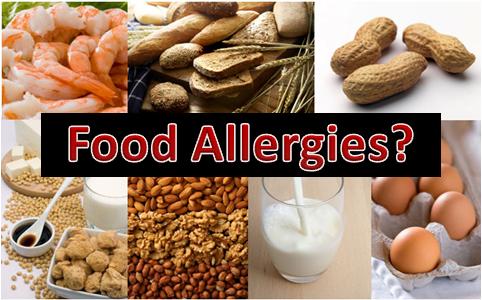 "Other dichlorophenol sources, such as pesticide-treated fruits and vegetables, may play a greater role in causing food allergy," said Dr. Jerschow.
According to the Centers for Disease Control and Prevention, an increase in food allergy of 18 percent was seen between 1997 and 2007. The most common food allergens are milk, eggs, peanuts, wheat, tree nuts, soy, fish, and shellfish.
Food allergy symptoms can range from a mild rash to a life-threatening reaction known as anaphylaxis. The ACAAI advises everyone with a known food allergy to always carry two doses of allergist prescribed epinephrine. A delay in using epinephrine is common in severe food allergic reaction deaths.
###
For more information about food allergies, and to locate an allergist to find relief, visit http://www.AllergyAndAsthmaRelief.org.

About ACAAI
The ACAAI is a professional medical organization of more than 5,700 allergists-immunologists and allied health professionals, headquartered in Arlington Heights, Ill. The College fosters a culture of collaboration and congeniality in which its members work together and with others toward the common goals of patient care, education, advocacy and research. ACAAI allergists are board-certified physicians trained to diagnose allergies and asthma, administer immunotherapy, and provide patients with the best treatment outcomes.
Press Note: This research was supported in part by the National Center for Research Resources and the National Center for Advancing Translational Sciences, components of the National Institutes of Health, through Clinical and Translational Science Award (grant numbers UL1 RR025750, KL2 RR025749, and TL1 RR025748)
###
Christine Westendorf
.(JavaScript must be enabled to view this email address)
847-427-1200
American College of Allergy, Asthma, and Immunology
Provided by ArmMed Media