Two studies advance HIV prevention options for women
Vaginal Film Study Results (FAME-02)
Vaginal films are a novel dosage form for delivery of drugs to the vagina. Films may have advantages over gels including low volume, which translates to less vaginal discharge with use compared to a gel, in addition to lower production costs.
The FAME-02 Phase I study, the first human study to evaluate a vaginal film containing an ARV drug, compared the safety, drug absorption and drug distribution of dapivirine film to dapivirine gel. Sixty women were assigned to use the dapivirine film, placebo film, dapivirine gel or placebo gel for seven days. Drug levels in blood and tissue were measured within two hours after the last dose. Biopsied tissues obtained from the women two hours after the last use of the product were exposed to HIV in the laboratory to assess whether the drug present was adequate to block infections in the female genital tract tissues.
The levels of dapivirine in the blood were comparable across the film and gel arms, suggesting that both products can deliver drugs in a similar manner. While the levels of dapivirine in vaginal tissue were higher in gel users than film, both the film and gel protected against HIV in challenge models of biopsied cervical tissue.
The study's results were presented at CROI by Katherine Bunge, MD, assistant professor of obstetrics, gynecology and reproductive sciences at the University of Pittsburgh School of Medicine.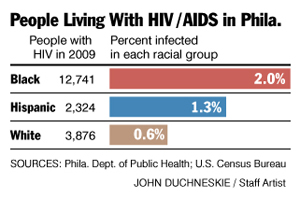 "The results of the FAME-02 study signal early promise for developing a new and convenient product women could use to prevent HIV-1," said Bríd Devlin, PhD, executive vice president of product development at IPM. "The dapivirine film could one day add a very affordable, discreet and convenient option to the method mix for women."
"Quick dissolving films are commercially available for a range of products from breath fresheners to supplements," Dr. Bunge added. "This study has shown that this same technology can deliver ARV drugs for the prevention of HIV. We are quite excited about the potential application of this technology to make more prevention options available for women everywhere."
HIV/AIDS is among the greatest obstacle to women's health and development. In some parts of sub-Saharan Africa, women ages 15-24 are three to four times more likely to be infected with HIV as men in the same age group. Women-initiated tools in the form of rings, films and gels are being developed because our best weapon against HIV will be a range of unique options that give women control over their own protection.
###

About IPM: IPM is a nonprofit organization dedicated to developing new HIV prevention tools and other sexual and reproductive health technologies for women, and making them available in developing countries. IPM has offices in the United States and South Africa. Please visit http://www.IPMglobal.org.

Contacts:

IPM US and Europe: Holly Seltzer, .(JavaScript must be enabled to view this email address), +1.301.608.4277

IPM Africa: Leonard Solai, .(JavaScript must be enabled to view this email address), +27.21.860.3183
###
Provided by ArmMed Media