Surgeon sparks child HIV scare after using unsterilised scissors
A surgeon sparked a HIV scare for over 100 children after he failed to sterilise his scissors while operating on dozens of children.
Dr Madan Samuel was sacked by Addenbrooke's Hospital, in Cambridge, after the blunder in March 2009 lead to 121 children being tested for the virus.
Dr Samuel denies failing to wear gloves while operating on the children during the tongue operations between 2004 and 2009.
The incidents took place as he carried out surgery on "tongue tied" children at the hospital on 26 March 2009.
The procedure corrects a shortness of the tissue membrane connecting the tongue with the base of the mouth.
After discovering the mistake, which was later admitted by the surgeon, the hospital wrote to the parents of 121 children who had undergone the tongue operations since 2004 to offer blood tests.
It is thought none of the children contacted by the hospital tested positive for Hepatitis B, C or HIV.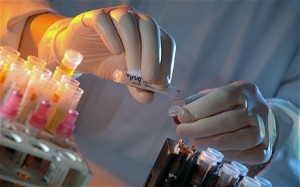 In the letter sent to parents in April 2009, released under the Freedom of Information Act, the hospital's medical director, Dr Jag Ahluwalia, said: "A recent review of practice has identified that a health care worker may have failed to properly utilise the sterile equipment which was available.
"The sterilisation of instruments is done to eliminate the risk of transmitting infections."
Dr Ahluwalia apologised to parents, saying: "Measures have been taken to prevent this from happening again."
A General Medical Council hearing was told Dr Samuel also lied about the disciplinary investigation to get a job at Newcastle upon Tyne Hospitals NHS Foundation Trust in January 2010.
He answered "No" on an application form for employment when asked whether he was subject to fitness to practise investigations, had been removed from the Register or had had conditions placed on his registration.
The GMC committee found Dr Samuel guilty of failing to sterilise his scissors and lying on his application but will report its full findings and verdict next month.
A spokesman for Addenbrooke's said: "We cannot comment on this disciplinary matter until any action that may be taken by the individual's professional body reaches its conclusion."
###
By Andy Bloxham
TELEGRAPH.CO.UK
Provided by ArmMed Media