Special Report: An end to AIDS?
For his doctors, Timothy Ray Brown was a shot in the dark. An HIV-positive American who was cured by a unique type of bone marrow transplant, the man known as "the Berlin patient" has become an icon of what scientists hope could be the next phase of the AIDS pandemic: its end.
Dramatic scientific advances since HIV was first discovered 30 years ago this week mean the virus is no longer a death sentence. Thanks to tests that detect HIV early, new antiretroviral AIDS drugs that can control the virus for decades, and a range of ways to stop it being spread, 33.3 million people around the world are learning to live with HIV.
People like Vuyiseka Dubula, an HIV-positive AIDS activist and mother in Cape Town, South Africa, can expect relatively normal, full lives. "I'm not thinking about death at all," she says. "I'm taking my treatment and I'm living my life."
Nonetheless, on the 30th birthday of HIV, the global scientific community is setting out with renewed vigor to try to kill it. The drive is partly about science, and partly about money. Treating HIV patients with lifelong courses of sophisticated drugs is becoming unaffordable.
Caring for HIV patients in developing countries alone already costs around $13 billion a year and that could treble over the next 20 years.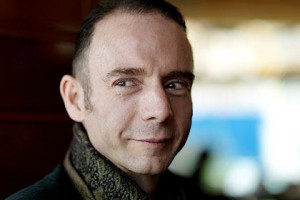 In tough economic times, the need to find a cure has become even more urgent, says Francoise Barre Sinoussi, who won a Nobel prize for her work in identifying Human Immunodeficiency Virus (HIV). "We have to think about the long term, including a strategy to find a cure," she says. "We have to keep on searching until we find one."
The Berlin patient is proof they could. His case has injected new energy into a field where people for years believed talk of a cure was irresponsible.
THE CURE THAT WORKED
Timothy Ray Brown was living in Berlin when besides being HIV-positive, he had a relapse of leukemia. He was dying. In 2007, his doctor, Gero Huetter, made a radical suggestion: a bone marrow transplant using cells from a donor with a rare genetic mutation, known as CCR5 delta 32. Scientists had known for a few years that people with this gene mutation had proved resistant to HIV.
"We really didn't know when we started this project what would happen," Huetter, an oncologist and haematologist who now works at the University of Heidelberg in southern Germany, told Reuters. The treatment could well have finished Brown off. Instead he remains the only human ever to be cured of AIDS. "He has no replicating virus and he isn't taking any medication. And he will now probably never have any problems with HIV," says Huetter. Brown has since moved to San Francisco.
Most experts say it is inconceivable Brown's treatment could be a way of curing all patients. The procedure was expensive, complex and risky. To do this in others, exact match donors would have to be found in the tiny proportion of people - most of them of northern European descent - who have the mutation that makes them resistant to the virus.
Dr Robert Gallo, of the Institute of Virology at the University of Maryland, puts it bluntly. "It's not practical and it can kill people," he said last year.
Sinoussi is more expansive. "It's clearly unrealistic to think that this medically heavy, extremely costly, barely reproducible approach could be replicated and scaled-up ... but from a scientist's point of view, it has shown at least that a cure is possible," she says.
The International AIDS Society will this month formally add the aim of finding a cure to its HIV strategy of prevention, treatment and care.
A group of scientist-activists is also launching a global working group to draw up a scientific plan of attack and persuade governments and research institutions to commit more funds. Money is starting to flow. The U.S. National Institutes of Health is asking for proposals for an $8.5 million collaborative research grant to search for a cure, and the Foundation for AIDS Research, or amfAR, has just announced its first round of four grants to research groups "to develop strategies for eradicating HIV infection."
Provided by ArmMed Media